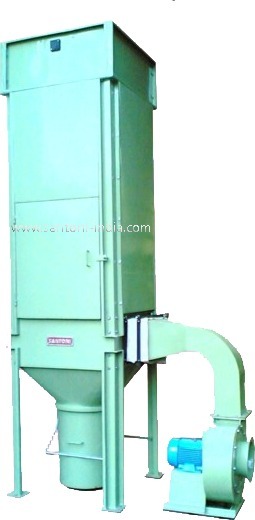 Mechanical Bag Filtration System
Product Description
Owing to our expertise in this field, we are regarded to be one of the most excellent manufacturers, exporters and suppliers of Mechanical Bag Filtration System. This system is used to improve the quality of air by collecting any process-generated dust on a continuous basis. Widely used in various process industries, this system is manufactured using optimum quality components to ensure its high performance. This offered Mechanical Bag Filtration System can be availed from us in 2 designs as per the requirements of clients.
Features:
Cleaner for collecting dust, powder, sand and other dry/wet particles
low emission concentration and air leakage rate
Compact layout for low resistance of air flow
High efficiency of dust-removing
Corrosion resistance
High performance motor for enhanced air-suction
Easy to clean parts
Further Details:

Mechanical shaker based dust collectors are very economical and suitable for applications that generate course dusts for example saw dust and wood shavings.
Mechanical bag filters are available in two versions:
Open Bag Filter System bags are exposed. For installation indoors.

Closed Bag Filter System bags are enclosed in a chamber can be installed outdoors too.
Filter cleaning is achieved by shaking the filters
Manually, and
Automatically with a motor based shaking system.
Motorized automatic filter shakers are controlled by a contactor-timer based logic system with several cycle options e.g. the shaker operates for 15 seconds every time the system is switched on, OR shaker operates for 15 seconds periodically say after every 15 minutes, etc.
The success of Santonis mechanical dust collector systems lies in their superior design, better filter media options, low ratio between airflow rate and filter area, etc.