Background

Santoni Electric was conceptualized way back in 1980 with the objective of being amenable to pollution control and energy efficient solutions. Today, it is an ISO 9001:2008 approved and CE certified organization. As accredited by more than 10,000 installations across India and varied parts of the world,Santoni has provided innovative and excellent solutions to the challenges of the industry.The developer of some of the best cleaning machine in India, and to a large extent the world, Mr A. K. Bhatia, an engineer from IIT Delhi, keep up the endeavor to innovate and develop for clients the solutions which are cost-efficient and performance-driven. Santoni Electric has a reputation as a Cleaning & Pollution Control Systems conglomerate able to design top-of-the-line Cleaning Tools which promise tremendous cleaning capability andoperational reliability.

Company Overview
Since 1983, Santoni Electric Co. P. Ltd. has been developing solutions for dust collection & fume extraction, housekeeping needs and central vacuum cleaning systems. These systems are designed to work at high efficiency with least power consumption levels - surely an investment with excellent ROI. Having capabilities far exceeding any other company, in terms of design,Santoni equipment have been made to work with wide variety of applications - custom made solutions are the company's forte. No wonder then, that today Santoni is a dominant manufacturer, supplier & exporter of cleaning machine, cleaning equipment & air pollution control systems. Quality Control is strictly adhered to with ISO 9001:2008 and CE Certified setup.

"

Ahead in Technology. Ahead in Design

"
Pioneering in the fields of cleaning and air pollution control Santoni is the first to design and manufacture several machines in India.
Single Disc Rotary Floor Scrubber, Combined Scrubber Drier, Dust Collector, Cartridge Dust Collector
, etc., in addition to Cmany mechanisms which make the equipment more efficient, more convenient and safer to handle.
Products
The products profile of the Company includes Cleaning and housekeeping machines, industrial air-pollution control equipment and pneumatic conveying systems. Under every product portfolio, the Company offers a complete array of standard models as well as bespoke systems to satisfactorily suffice the precise needs of the industry and commerce.
Main Product Links

Cleaning Equipment
Cleaning Tools
Air Pollution Control
Pneumatic Conveying
Products Importing

Parts Of Vacuum Cleaner
Parts Of Floor Scrubber
Parts Of Central Vacuum Cleaning System
Industries We Serve

Automotive
Healthcare
Hospitality
Defence
Corporate
Educational Institutes
Infrastructure
Find Your Sector

Consultancy
Besides,offering comprehensive range of Cleaning tolls and ,Cartridge Dust Collector, Santoni also gives Expert and Empirical Consultation with regard to cleaning equipment and air pollution control & pneumatic conveying systems, by our proficiently experienced engineers. For obtaining further information, welcome to contact our local Sales Representatives.
Manufacturing Facility
Ranging from the chief function of R&D to the manufacturing and designing of Cleaning Equipment, we in house perform all activities within the business. Our well equipped production facility at Faridabad near Delhi is empowered by cutting-edge technology and that off & on gets upgraded for taking up the future challenge of the industry.
Quality Control
Our in-house Quality-Check Department enables us to analyze every stage of production starting from the incorporation of constituting components to the final design. This is validated through innovative techniques devised by the technocrat of the industry. An ingenious framework has been set in practice after years of experience to make sure that the procedures are religiously observed.
Support Services
Carrying on with the legacy of excellence, Santoni believes the requirement of the customer surfaces in the primary priority. With the corporate Office in New Delhi, we efficiently offer services throughout the country, to creditably serve clients' need.
Mission Statement
Santoni Electric has committed itself to healthful and filth-free world through designing best-in-the-quality Cleaning Equipment and Air Pollution Control Systems, ,Cartridge Dust Collector which efficiently control industrial air pollution and dirt and dust. Our aim is to provide the industry with the products which redefine the quality and set the efficiency benchmark.
Santoni Electric has always worked in consonance with the past and is committed to its fervor in marking the standard of cleaning equipment engineering in order to present a world-class range.
Compliance with the law of land, responsibility to ecology, global community and compassion for humanity, in addition to a healthy profit are some of the concerns which receive the highest attention.
Our Brands and Partners

Stolzenberg Germany
Santoemma Italy
Uber Series
Cleanfix Swiss
Hefter Cleantech Germany
Prima etc.

Cleaning Machines & Tools - Product Catalogue

CE Certificate




ISO Certificate New 2015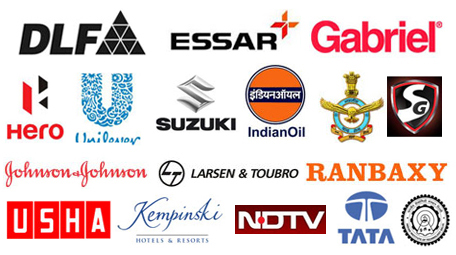 Read More